Hello!
My name is Michael Beach and I am a UX Designer driven by curiosity and backed by research. I am a student at the University of Washington acquiring a B.S. in Human Centered Design & Engineering (HCDE) with a focus on Human Computer Interaction and a B.A. in Comparative History of Ideas (CHID) with a focus on Media Studies.
I also work as an assistant researcher for Model of Coordinated Action (MoCA) in the CSC Lab (Computer Supported Collaboration Lab) within the HCDE department.

Before this, I spent over 6 years delivering end to end user experience as a front-end web designer and developer.
Projects
Studying and researching within the University of Washington yields a multitude of projects from various departments and sponsors ranging from user research to software and physical prototyping. This blog serves to document the process and final deliverables of these projects.
Below are just a few examples of some of my design work here at the University of Washington.
RailGames is an interactive collection of activities engaged by users from a mobile app, the results of which are displayed in the Link Rail stations and tunnels.
Design process: user research, affinity diagram, personas and scenarios, ideation, storyboard, site map, paper prototypes, user testing, high fidelity prototype, annotated prototype
Kaleid is a decentralized people-powered search engine designed to give narrative power to individuals and communities.
Design process: conceptualization, moodboard, requirements, brainstorming sketches, wireframe sketches, digital wireframes, interactive prototype, annotated wireframe, user testing, research analysis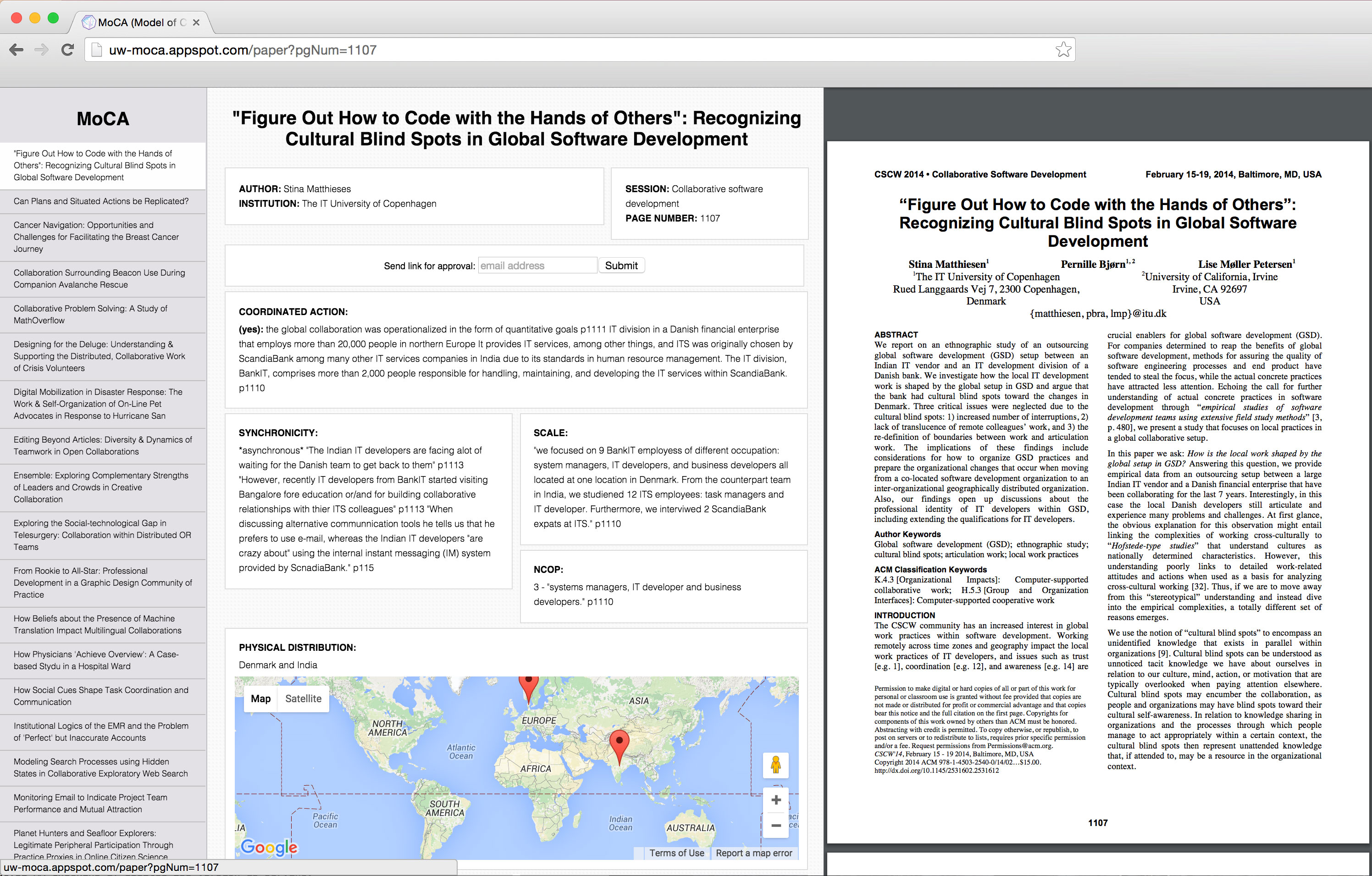 The MoCA Web Application was developed so contributors can easily access, create, update and visualize MoCA research findings. Much better than a spreadsheet!
Design process: requirements gathering, wireframe sketches, digital wireframe, usability tests, high fidelity mockup, front-end development, backend development, testing, deployment